Our Story
Since its inception in 1994, Allfasteners has evolved to become a big name in fastening solutions and construction supply. We lead the market as being a partner in our client's project success – from concept to completion.
In short, Allfasteners provides the biggest range of fastening supplies to all industries and trades. Quite simply, we have the most comprehensive range of fasteners in the USA
Through this, we have become known as the first-choice place for accurate advice, high-quality products and professional customer service.
We treat each project with the same level of expertise and service as the last – ensuring each customer is provided premium quality products with personalized service.
The Fasteners Partner For the World's Trades & Construction Enterprises
We have evolved into a global entity. Allfasteners has branches and warehouses all around the USA – New York, Ohio, California, Illinois, Nebraska, Denver, Minnesota and Texas. And in Australia – Melbourne, Sydney and Adelaide.
What We Do
With locations across the United States, each location under the Allfasteners name specializes in a vast array of industries including: construction, MEP contractors, masonry, marine, telecommunications & concealment, safety and much more. To get a better look at what we do check out the different industries below.
For more information regarding what each location specializes in check out our contact us page or call 888.859.6060 to speak to a representative.
Meet the Crew
From coast to coast, our team of skilled members works tirelessly to provide you with the industry's premier fastening supplies.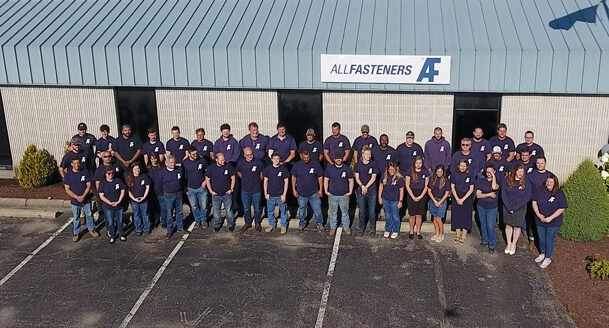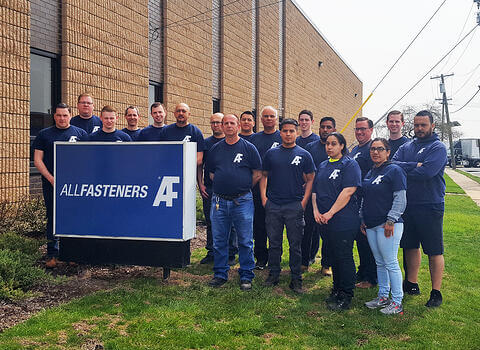 Skilled in the Trades, For the Trades
All representatives at Allfasteners have a background in a variety of trades and construction. With this, we understand the needs of each customer, no matter how specialized the requirements. We also work when you're working: all our branches are open from 7am local time for pre-arranged pickups.
And to make sure you get the maximum benefit from your products, quality tests and site demonstrations are also available. This commitment to adding value to our clients' projects is what sets Allfasteners above the rest.
Going One Better
Many of our products are enhanced by in-house product development. Often, we will see a need for something unique on site, and we work with clients, our suppliers and network of manufacturers to come up with solutions — often based on existing designs as a foundation — that solve even the most challenging fastening issues.
Allfasteners Company Profile
The Full Profile and Mission – the B2B Story
Want to start engaging with Allfasteners USA LLC as your preferred partner on construction supplies?
See why we here the #1 trusted source for thousands of businesses around America, by company-profile