Save The Number Now to Save Time Later
Did you know you can save your existing credit account onto your online user account?
It only takes a few moments to do and it can save you time every time you place and order following. All you have to do is the following:
Sign-in to your user account on Allfasteners.com
On the left menu, navigate to "Account Information"
At the bottom of this section, fill out the "account number" section with your credit account number
Click "save"
Now your credit account is attached to your online account - making it easier to pay at checkout.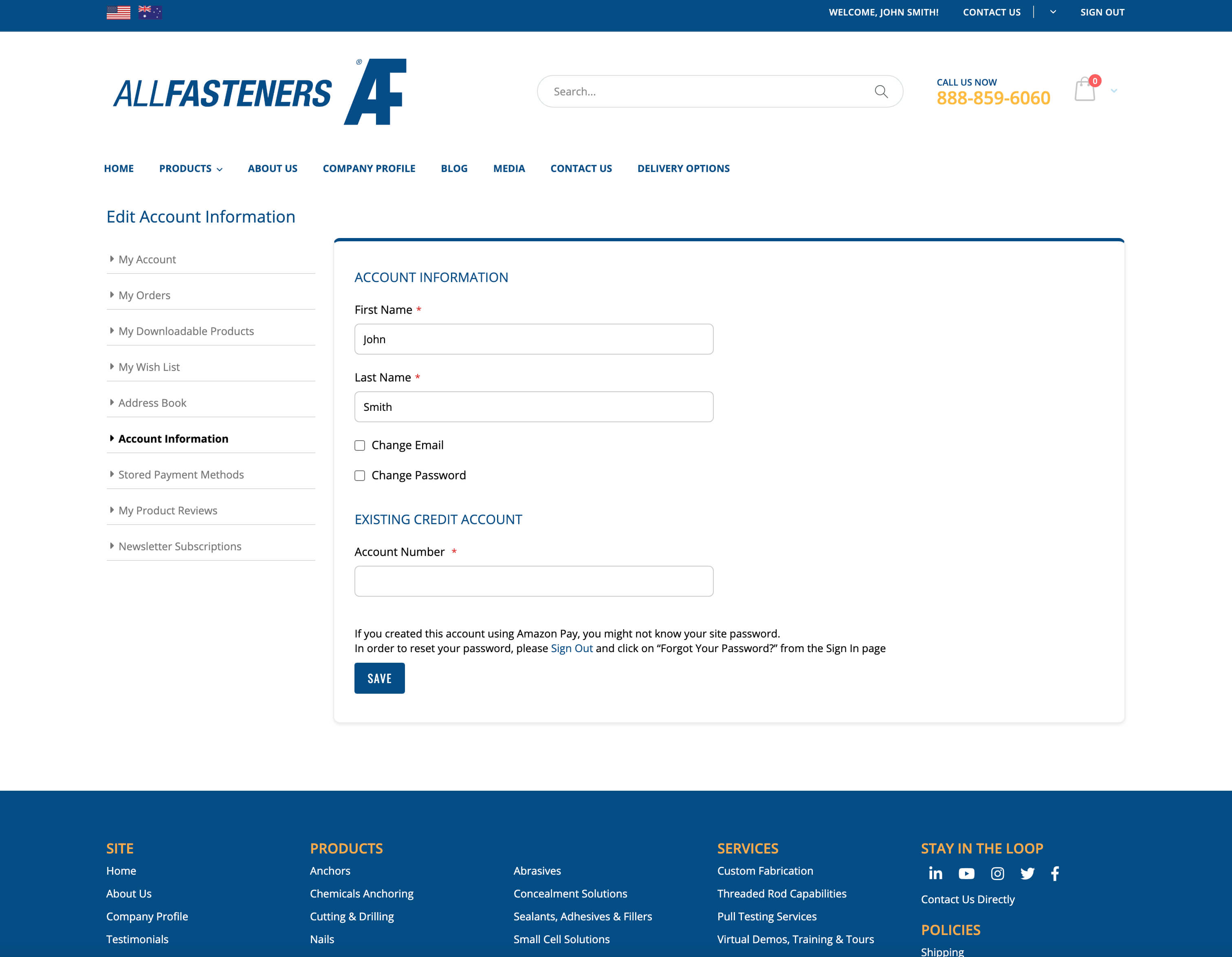 Need Help Connecting Your Credit Account?
If you need help connecting your credit account to an online order or to your user account contact one of our representatives by calling 888.859.6060 or by filling out the form below.