Jobber Drill Bit Gold - Fractional
135° Split point allows for faster drilling and titanium nitride hard ceramic coating triples the life of the cutter. Fractional sizes.
Order your items
Order your items 24/7, 365 days a year from our market leading ecommerce site. Need help? Ask one of our knowledgeable representatives a question today!
Need help?

Nationwide:888-859-6060

sales@allfasteners.com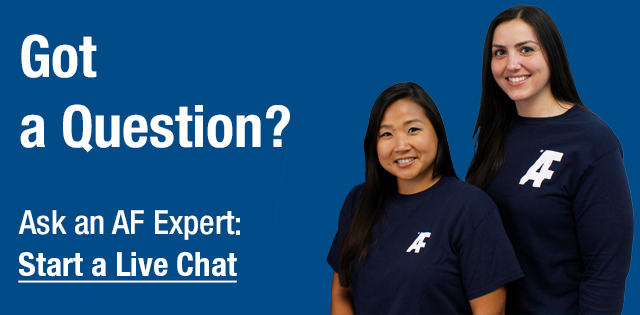 Why Jobber Bits Gold?
Quality drilling supplies put you ahead by shortening your working time. Our drill bits and cutting and drilling products are carefully selected to maximize jobsite efficiency.
Key Benefits
Titanium Nitride Hard Ceramic Coating triples the cutting life
High heat resistance
Can be resharpened easily
Greater cutting speed than carbon steel bits
Convenient packaging
Rigorous independent testing has proven that the gold series drills outperform other drills on the market by more than 30% - giving you more holes for your dollar in every single drill bit.
Reduces labor cost per hole due to faster drilling
Reduced Shank
HSS TiN (Gold) coated which increases the life of the drill
135o split point allows faster drilling and minimizes wandering
1/2" Shank
29-Pc Tuffbox
Size Range 1/16" - 1/2" by 64ths
Titanium Nitride (TiN) Coated
135° Split Point
Fractional Sizes
Reviews
"This bit drilled 1800 holes in 1/4" steel non-stop. Still sharp and good as new. FYI we planed on using at least 12 bits on this project and used one and still good as new."
Ask About Our Jobber Bits
Have questions about these products and their applications? Feel free to get in touch with us. For the best quality jobber bits see Allfasteners, America's place for All Things Fastenings.