Natural Concealment
Allfasteners has a line of concealment solutions designed to blend seamlessly into nature. This is our line of monopine concealment canopies.
Monopine branches blend antennas into a more "natural" landscape. Disguised as pine trees, monopine poles are the solution for more strict zoning laws - specifically for the towers in more populated areas.
Each canopy is fitted with real to touch artificial tree branches for a more aesthetically pleasing appearance. Unlike others in the field, our branches look like the real thing, so even the keenest eye cannot spot the difference.
Our monopines can be designed to replicate a vast array of tree types including the following:
Mountain Pines

Longleaf

Eastern White

Sugar Pine

Ponderosa Pine

And More
Tested for the Outdoors
No need to worry about branches falling off or blowing away, our monopine canopy and branches have been extensively tested to ensure they can withstand the elements.
Our standard 5" monopine branches have been wind tunnel tested with sustained winds of 150mph while our 4" branches have been tested to 115mph of sustained wind.
Check Out Our Monopines Today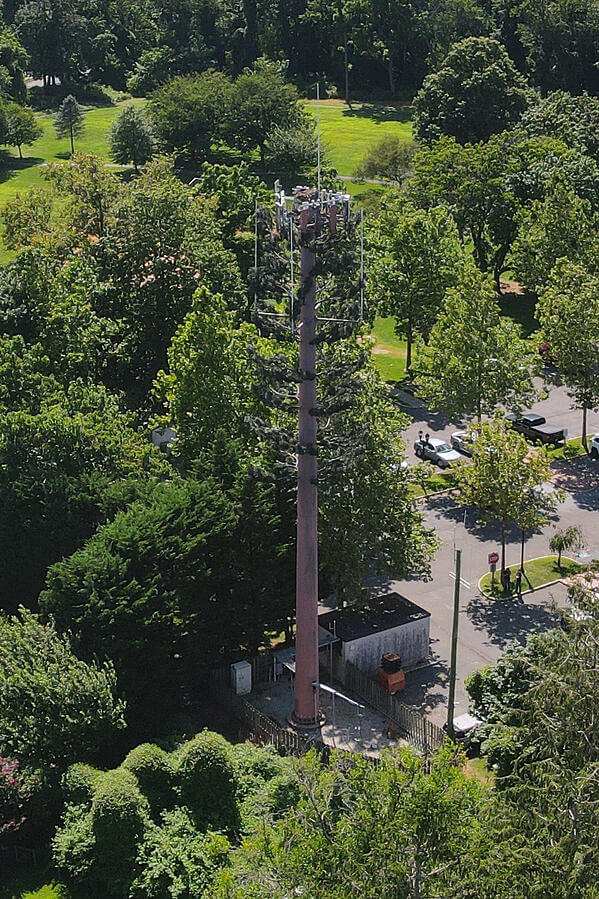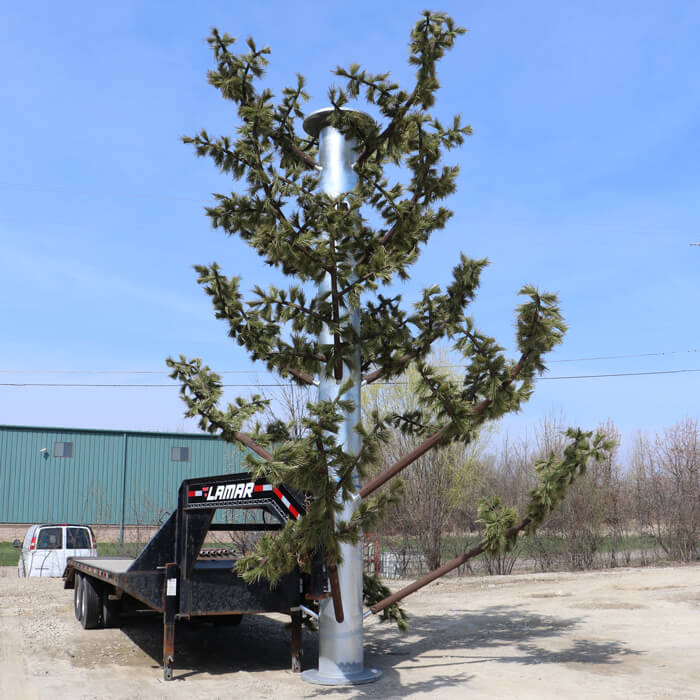 Multiple Sizing Options
Our monopines can be sized to fit any tower or structure. With sizing options as small as 4 feet, our team can fabricate a size to fit your need.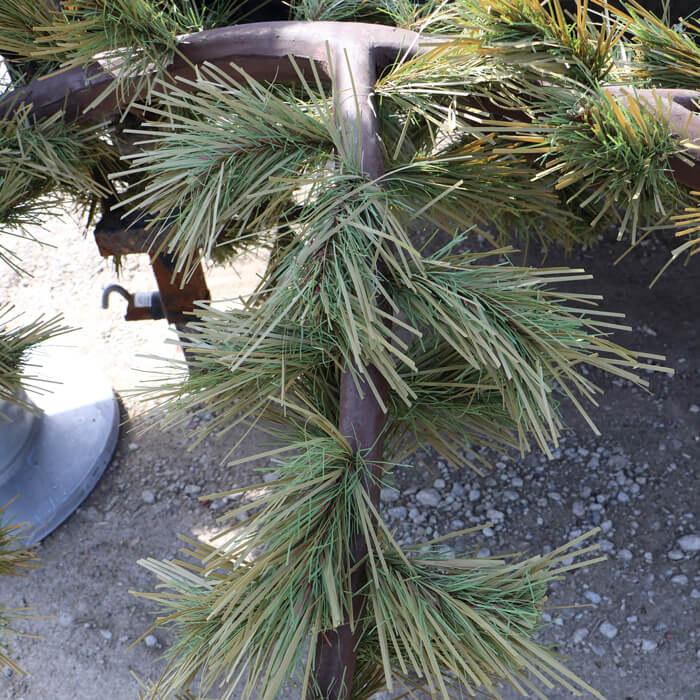 Realistic Features
Each is fitted with realistic alternatives to tree branches that are undetectable to the naked eye − helping them blend into their surroundings.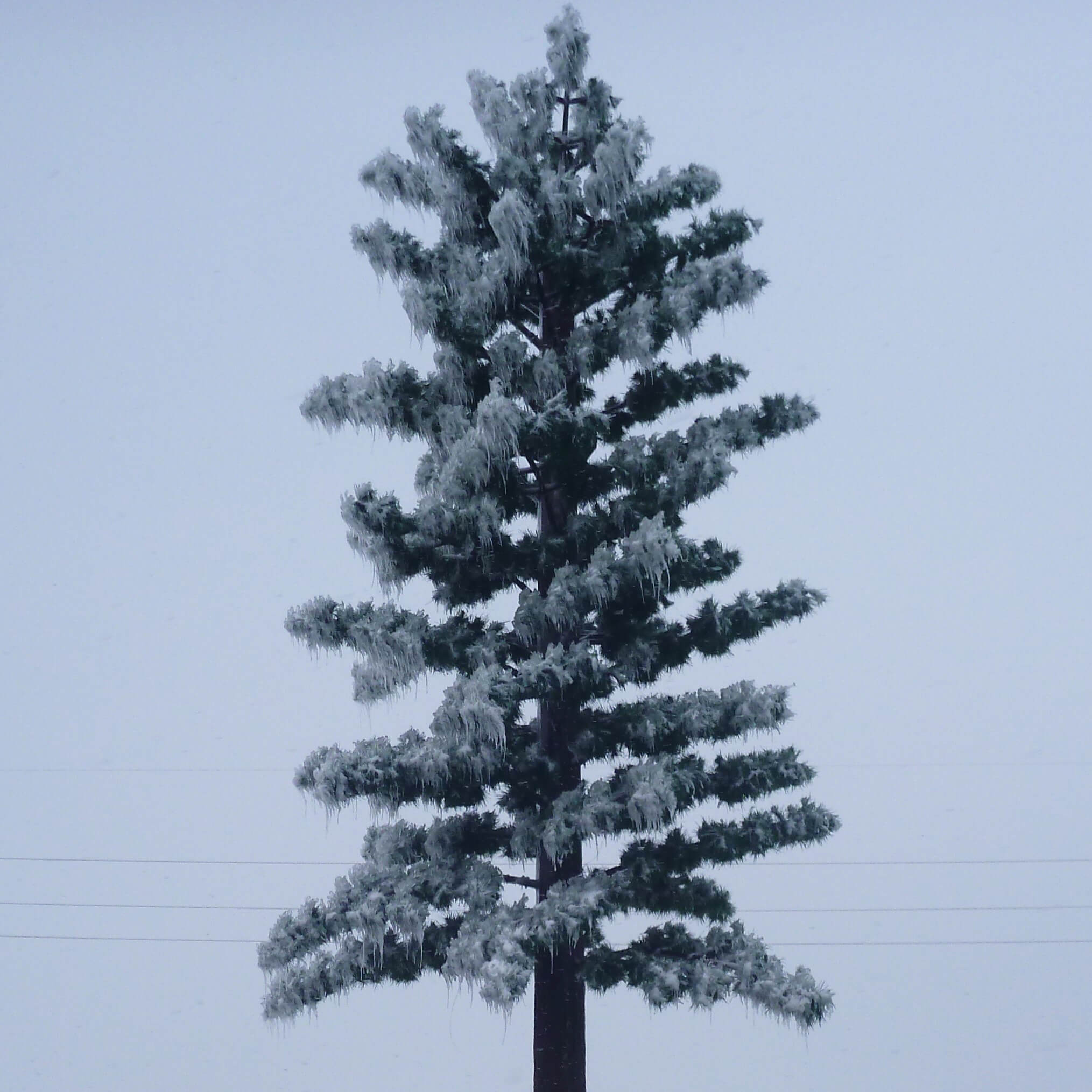 All Elements Covered
Need your monopine to blend into snowy mountains? No problem, our monopines can be designed to fit any environment.