AFG Rod Hangers - Vertical For Wood
Rod hangers for fastening into wood substrate material, featuring a 3/8" internal thread.
Vertically hang threaded rod when installed over head.
Secure with a standard hex drive.
Zinc plated carbon steel
Click here to view the pipe weight chart.
Order your items
Order your items 24/7, 365 days a year from our market leading ecommerce site. Need help? Ask one of our knowledgeable representatives a question today!
Need help?

Nationwide:888-859-6060

sales@allfasteners.com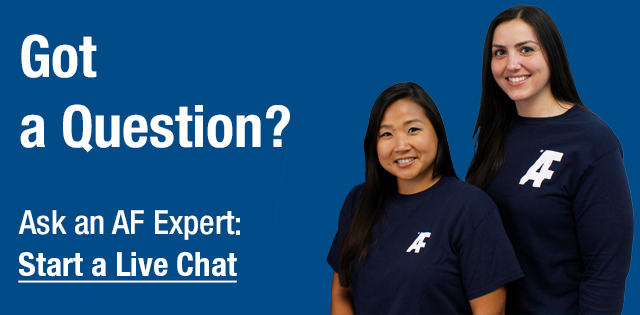 Why Rod Hangers?
AF Rod Hanger features an internal 3/8"-16 thread to facilitate 3/8"-16 bolt and rod connections. This is a totally removable, rotation setting, thread forming anchor – ideal for either temporary or permanent fixtures. As a simple and quick installation system for strong loading; it is also suitable as an anchor and connection point in a hold down assembly with base plate.
Material Specifications
AF Rod Hanger material specification is carbon steel in the loading area combined with a case hardened carbon-steel tip for the purpose of commencing the threading action into concrete.
Anchor Body: Carbon Steel
Anchor Tip: Case Hardened carbon steel (EN 10263-4)
Plating: Zinc Clear 5 microns (min.) AS1789-FE/ZN
Ask About Our Rod Hangers
Have questions about these products and their applications? Feel free to get in touch with us. For the best quality rod hangers see Allfasteners, America's place for All Things Fastenings.