AFR Rod Hangers - Vertical For Concrete
Rod Hangers feature an internal thread to facilitate threaded rod and bolt connections. This is a totally removable, rotation setting, thread forming anchor – ideal for either temporary or permanent fixtures.
Part of the Allfasteners Concrete Screw-Anchor range, the hanger version can be installed into substrates such as concrete, brick, hollow block. These anchors are often used in place of dropin anchors because they require a smaller drilled hole, faster installation and don't require a hammer to set a plug. Rod Hanger anchors are frequently used for overhead applications, including hanging pipe, duct work, conduit and machinery.
Click here to view the pipe weight chart.
These are ICC approved as per ICC ESR-5217 Approval.
Order your items
Order your items 24/7, 365 days a year from our market leading ecommerce site. Need help? Ask one of our knowledgeable representatives a question today!
Need help?

Nationwide:888-859-6060

sales@allfasteners.com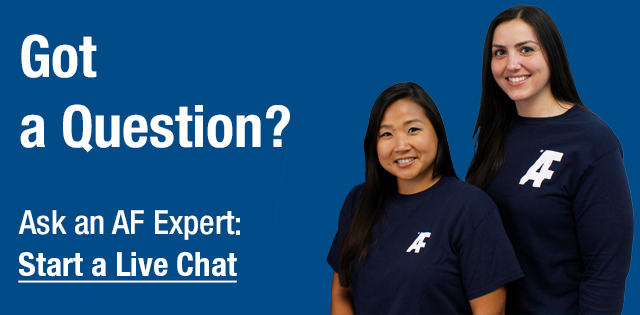 Why Rod Hangers?
The AF Rod Hanger for Concrete is particularly well suited to close-to-edge or close-to-anchor fixing as it does not expand and burst the surrounding substrate.
Key Features
Dual Hardened tip for easier threading into concrete and higher productivity.
No close-tolerance drill bits required.
Requires less drilling in overhead applications
Time saving and easy to use
Applications
Single or mulitple pipes
Overhead applications
Duct and piping installations
Close to edge/close to anchor applications
Material Specifications
AF Rod Hanger material specification is carbon steel in the loading area combined with a case hardened carbon-steel tip for the purpose of commencing the threading action into concrete.
Anchor Body: Carbon Steel
Anchor Tip: Case Hardened carbon steel (EN 10263-4)
Plating: Zinc Clear 5 microns (min.) AS1789-FE/ZN
Ask About Our Rod Hangers
Have questions about these products and their applications? Feel free to get in touch with us. For the best quality rod hangers see Allfasteners, America's place for All Things Fastenings.